Welcome to our website!
Thank you for taking the time to view our website. We hope that you find the necessary information that will be able to assist you.

We in Lowndes County are committed to our students, families, and communities served.

Join us as we build a strong foundation and

nurture successful learners.

We are under the leadership of Dr. Daniel Boyd, Superintendent, and the Lowndes County Board of Education.
FY 2014 Accountability Reports
In compliance with the accountability law, the following reports depicted below are available to the media, parent organizations, legislators, and the public. It is the desire of the Lowndes County Public Schools District to abide by the law.
B. School Safety and Discipline
---
The Lowndes County Career & Technical Education has a new and innovative Welding Program
This new career pathway began as a result of an awardance of a $207,000 grant. This program began in January at The Calhoun School and will be implemented in the Fall at Central High School. Dr. Lorenza Smith, Career Tech Administrator indicated that the implementation of this new program has allowed LCPS to strenghten its articulation agreement/partnership with Wallace Community College, Selma, which will provide an instructor for each semester including the summer. This dual enrollment agreement will help students attain college credit while attending high school. (More Pictures)
Dr. Boyd meeting with parents and students
LCPS BOARD APPRECIATION (details)
---
BLACK HISTORY MONTH - FEBRURAY 1-28, 2015
"Black History Month, or National African American History Month, is an annual celebration of achievements by black Americans and a time for recognizing the central role of African Americans in U.S. history. The event grew out of "Negro History Week," the brainchild of noted historian Carter G. Woodson and other prominent African Americans. Since 1976, every U.S. president has officially designated the month of February as Black History Month. Other countries around the world, including Canada and the United Kingdom, also devote a month to celebrating black history" (click on the link below for more information). http://www.history.com/topics/black-history/black-history-month

_______________________________________________________
PARENTS SHOULD ENCOURAGE THEIR CHILDREN TO COME TO SCHOOL EVERYDAY.
There's no better time than the beginning of the school year to encourage students to be in school on time, every day. Last September, there were 604,312 recorded absences in our state. For the entire 2013-14 school year, there were 7,024,152 absences, equal to more than 49 million hours of missed instruction and learning.
Poor attendance can start as early as kindergarten and continue to affect achievement through high school. Chronic absenteeism is missing 10% (18 to 20 days) or more of school for any reason. Research indicates that attendance is a major indicator for students eventually dropping out of school.
Therefore, September has been proclaimed "Alabama Attendance Awareness Month" in support of a national campaign to increase the understanding for educators, parents, students, and community partners of the major impact school attendance has on the successful rates, both academically and behaviorally, of our students.
---
TIF (Teacher Incentive Fund) Program
The Lowndes County Board of Education awarded the following individuals in the top three catergories on Thursday, August 14, 2014 at 7 :oo p.m. during its monthly board meeting in the central office auditorium.
Top Teacher- Floretta Timmons (Annie Hayes pictured for Timmons), Central Elementary School -$17, 281. 40
Top Instructional Assistant - Audra Stinson, District - $11, 783.73
Top Principal- Tara Green, Central Elementary School - $15, 696.54
The additional individuals awarded that night.....(more information)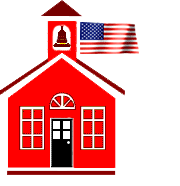 The Lowndes County Board of Education has approved the school calendar for the upcoming school year. Students First day of School- Monday, August 10, 2015. Click here
---
Employees of the Year......and the Winners are!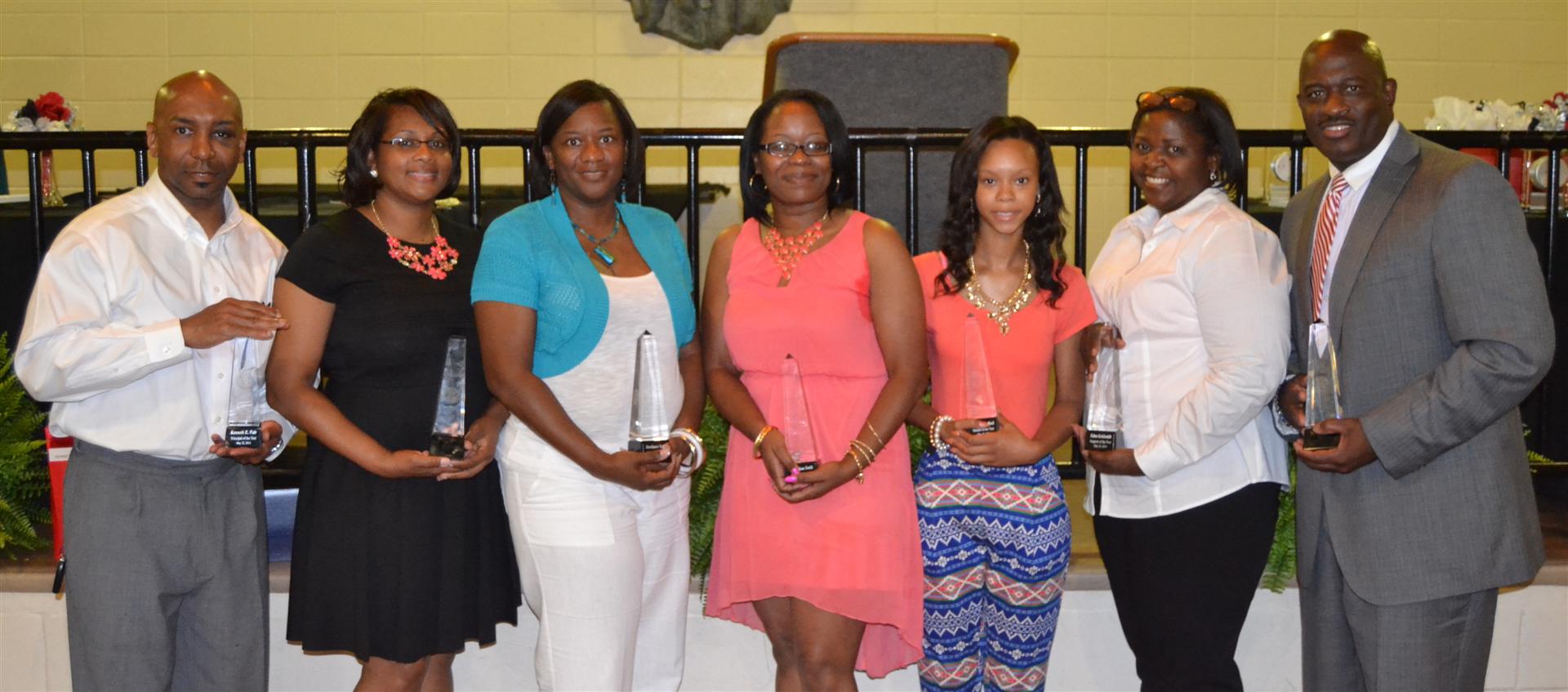 Kenneth Fair, Principal of the Year; Natasha Simmons, Parent of the Year; Dorshanni Kelly, Volunteer of the Year, Sherviticus Drish, Teacher of the Year, Parlesia Medlock, Student of the Year; Edna Goldsmith, Support Personnel of the Year; Bernard Mitchell, Administrator of the Year.
Congratulations and thank you for all that you do and your support of Lowndes County Public Schools!