Welcome to our website!
Thank you for taking the time to view our website. We hope that you find the necessary information that will be able to assist you.

We in Lowndes County are committed to our students, families, and communities served.

Join us as we build a strong foundation and

nurture successful learners.

We are under the leadership of Dr. Daniel Boyd, Superintendent, and the Lowndes County Board of Education.
Lowndes County Public Schools is pleased to welcome its newest Board Member, Mr. Travis Rogers....read more
..... and a BIG THANK YOU to our outgoing Board Member, Dr. Denise Davis. We are really appreciative of your dedication to the students, parents, teachers and the administrative staff. Thanks for all that you did and your support of Lowndes County Public Schools!
Lowndes County Public Schools' Welcomes Dr. Adolph Brown
On Friday, November 7, 2014, Lowndes County Public Schools will host a Parent Workshop and Dinner. The event will be held on the campus of Central High School beginning at 6:30 pm in the cafeteria. The guest speaker for the evening will be Dr. Adolph Brown, a master teacher, enthusiastic communicator, and highly sought after international speaker. Dr. Brown brings a dynamic and fun approach to each of his presentations. People in attendance will be informed, inspired and energized with his creative learning style. He is considered one of the most influential teachers and respected voices of our time in the field of "people," specializing in relationships, achievement motivation, and performance/productivity enhancement. He knows that 'IT' is all about relationships. The topic for the evening will be "Engaging Parents as Partners: Two Teams, One Dream!" We encourage as many people as possible to come out and make this event a great success. You will not be disappointed.
Public Notice
The Central Office and all schools in the district will be closed Tuesday, November 11, 2014, in observance of Veterans' Day. Let us salute the men and women whom have served so gallantly over the decades to keep us free.

_______________________________________________________
October is Statewide Parental Involvement and Visitation Month
When parents are involved in their children's education in positive ways, children achieve higher grades and test scores, have better attendance at school, complete more homework, demonstrate more positive attitudes and behavior, graduate at higher rates, and have greater enrollment in higher education. Because parent involvement—now more than ever—is such a critical factor in determining the success or failure of students and schools, the Alabama State Department of Education recognizes the need for meaning involvement. Learn More...
SEPTEMBER IS ATTENDANCE AWARENESS MONTH
PARENTS SHOULD ENCOURAGE THEIR CHILDREN TO COME TO SCHOOL EVERYDAY.
There's no better time than the beginning of the school year to encourage students to be in school on time, every day. Last September, there were 604,312 recorded absences in our state. For the entire 2013-14 school year, there were 7,024,152 absences, equal to more than 49 million hours of missed instruction and learning.
Poor attendance can start as early as kindergarten and continue to affect achievement through high school. Chronic absenteeism is missing 10% (18 to 20 days) or more of school for any reason. Research indicates that attendance is a major indicator for students eventually dropping out of school.
Therefore, September has been proclaimed "Alabama Attendance Awareness Month" in support of a national campaign to increase the understanding for educators, parents, students, and community partners of the major impact school attendance has on the successful rates, both academically and behaviorally, of our students.
---
TIF (Teacher Incentive Fund) Program
The Lowndes County Board of Education awarded the following individuals in the top three catergories on Thursday, August 14, 2014 at 7 :oo p.m. during its monthly board meeting in the central office auditorium.
Top Teacher- Floretta Timmons (Annie Hayes pictured for Timmons), Central Elementary School -$17, 281. 40
Top Instructional Assistant - Audra Stinson, District - $11, 783.73
Top Principal- Tara Green, Central Elementary School - $15, 696.54
The additional individuals awarded that night.....(more information)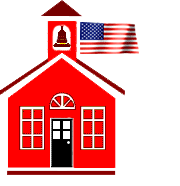 The Lowndes County Board of Education has approved the school calendar for the upcoming school year. Students First day of School- Monday, August 11, 2014. Click here
_________________________________________________________________
Twelve Teachers,two Administrators receive highest Incentive Program Awards
This is the second year over $1 million dollars has been award to employees of Lowndes County Public Schools...read more
---
Employees of the Year......and the Winners are!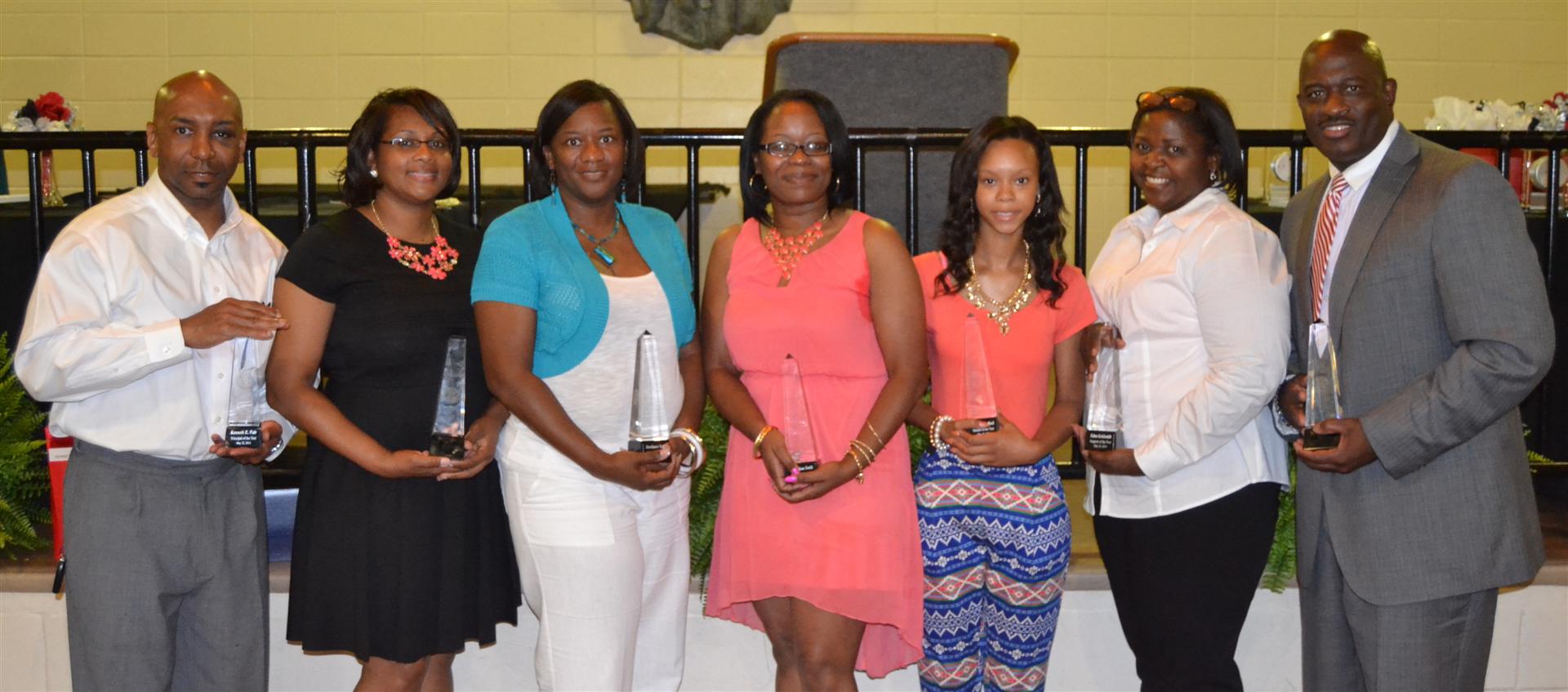 Kenneth Fair, Principal of the Year; Natasha Simmons, Parent of the Year; Dorshanni Kelly, Volunteer of the Year, Sherviticus Drish, Teacher of the Year, Parlesia Medlock, Student of the Year; Edna Goldsmith, Support Personnel of the Year; Bernard Mitchell, Administrator of the Year.
Congratulations and thank you for all that you do and your support of Lowndes County Public Schools!